Okay, enough complaining right? One of the things that amuses me to no end, are signs are poorly translated into English. Or just interesting contradictions. Now I'm not saying that this doesn't happen in US but it's just the little bit of humor while I'm far away from the comforts of my own bed.
Here are some good ones:
Map in Hoi An stating "WE are here" my question is "If that's the case, where am I?"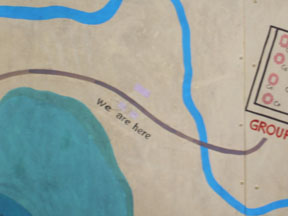 Christmas in Vietnam: Is that a picture of Uncle Ho at the main post office in Saigon behind the CHRISTMAS TREE?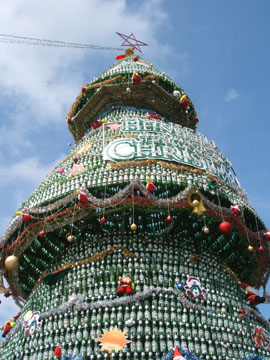 How about this one in Hue? Look mom it's a huge x-mas tree in the public square with a sign that says "Heineken brings you the Magic of Christmas". And ladies and gents YES, it is made of empty Heineken bottles! aahhh how special!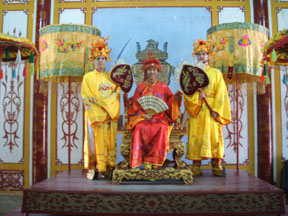 Here are some traditional Vietnamese handicrafts with traditional motifs.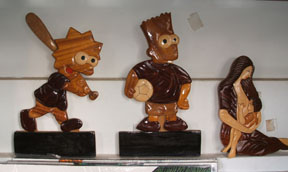 This one is me. I usually travel with two servants. And YeS! I do dress like that on the road.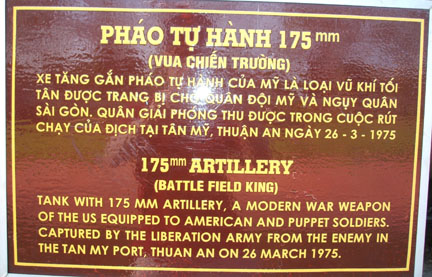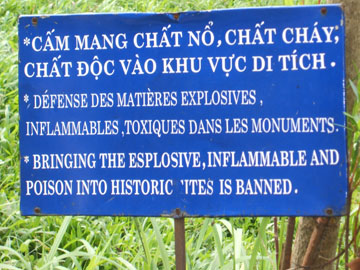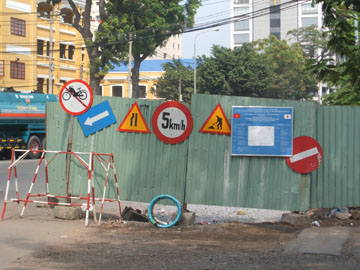 The rest of these don't need any explanation:
---
---
For those of you who have said to me, "So these are vacation photos!" let me reassure you that after what I went through in this past week to eke-out a living has been no walk in the park. As you know I got terribly sick last week. And although I feel like I managed to pull off a few images from Ha Long Bay, they were not the images I wanted. I had hoped for a nice sunrise shot and so I got up at 5 in the morning to do so; and was faced with no sun whatsoever. It was overcast and cloudy the entire morning. The images I did manage to get came from about 15 minutes when the sun did showed it's face for me.
So on Monday I flew to the historical city of Hoi An. I had only started to regain my appetite and health when I took that flight. The next morning I was again up early to see if I could catch the sunrise at an ancient Cham site which was a 1 hour drive away. When we arrived it was still dark. Then it started to rain. Below is the first image I was able to take when there was enough light – not pretty huh?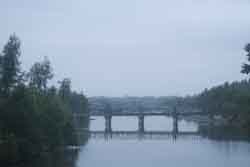 As I was sitting there waiting for the clouds to clear I said to myself "buckle up and get to work". Luckily I'm traveling with 2 people who were wiling to hold an umbrella over me while I took photos so that my gear would stay dry. We hiked around in the rain and mud for about 2 hours as I looked for photo opportunities. This is what I was able to get: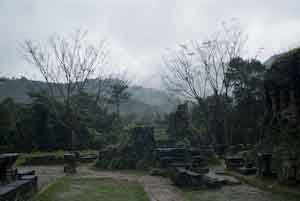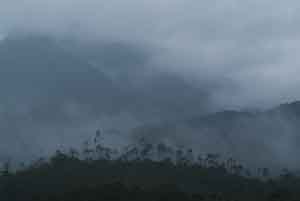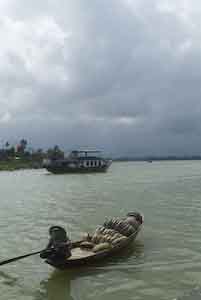 In the end we were glad we were the first ones on site even though there was no sunrise; by the time we were finished the skies opened up and it POURED! (more images of Hoi An will be posted when I get home)
---
---
Ever seen traffic like this? 10 AM on Sunday!
What bout 9PM on Sunday night?
---
---
For those of you who have asked if you could carry my bags, well I'm sure this will make you pause.
Last night was pure hell. Massive amounts of back pain; I couldn't lie in one position for more than 30 minutes. We think it was the food poisoning. It was so bad I had a dream that I was going to the emergency room. Today I can't stand the site of food. It all makes me feel ill. Going to sit around and hope all this passes before I have to get on a plane on Monday. OMG!!!
---
---
Last night I started my regiment of mefloquine (the anti-malarial) as we will be in Laos next week; it's known to be a semi-hallucinogenic drug, although I've never felt any affects previously. Soon after taking these pills I the aches and fever came back. Spent part of the night making all kinds of offerings to the porcelain God! From Advil i'm now up to ciproflaxin and pepto; I'm not sure that starting my mefloquine pills was such a great idea; it probably didn't contribute to the problem but i'm sure it didn't help.
We flew to Saigon this morning. I spent most of the flight asleep and when I wasn't, I spent my time fighting the urge to throw up. It's nearly 20 degrees warmer here than it is in the north. There's nothing like being sick when it's hot and muggy out. This stinks.
I'm in my hotel now. Luckily there's a/c. I've sent Mike and Al off on their own for the day and night. I'm hoping the rest will allow me to be better by tomorrow. I came to Saigon to visit family. So it would be a bummer not to do that.
---
---
Spent last night on a boat. Not really sure why we did that. I had previously advised friends not to do that, and then another friend told me what a great time he had and that we should do it and that the food on the boat was great etc. etc. First, the food was lack luster at best. Second we spent the night breathing fumes from the engine an the diesel generator. To top it off when I woke up this morning and my stomach was rumbly. By 9 it was clear that I was heading to a full blown case of montezuma's revenge and furthermore, I had caught the flu. Shakes, aches, and fever!
After sleeping for nearly 3 hours on the way back to shore and 2 hours in the minibus and some advil i'm feeling better now. Here are some photos I took while in the bay. The weather really did not clear for us and this was about the extent of what i was able to get.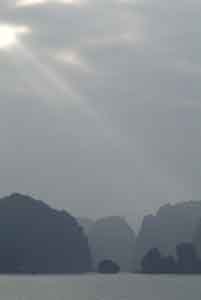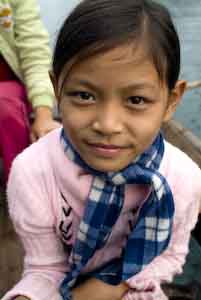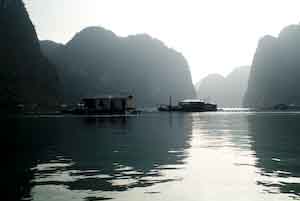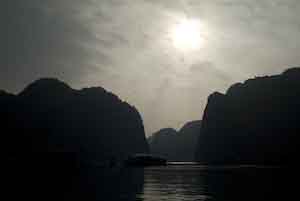 ---
---
Today was my last day working with the staff. Tomorrow off to Ha Long Bay. Hope to post some photos then.
---
---
>P> This past week has been filled with work during the day and going to events filled with expatriots or staff dinners at night. Since Saturday I've been to a piano recital, a gallery opening (some American Expatriot – who says she has found her home here in Hanoi after wandering the east for many years), then it was a movie debut. (the director, producer and some cast members came) It was a drama shot in Saigon but produced by a bunch of Viet Kieu. Lastly, another gallery opening – actually it was the grand opening of a gallery owned by a fellow born in VN, fled to the US after the war and now has returned to make his home here.
The best part about all of this is that I saw some of the same people at all the events and several at 2 of the events. It's a small community of ex-pats here and they seem to flock together.
---
---
Began my project at the National Library of Vietnam yesterday. First up was to train the Foundation's staff in how to do digitize these ancient texts and then to let them do it. I continued the training today.
Last night I went to piano recital by some young Russian phenom. It was weird to be in a room full of american and european expatriots. Who were all these people and what are they doing living here? Who was I to them? Was I an upper class local? Don't think so, not the way I was dressed and not with this haircut. Was I some snobby Viet Kieu [vietnamese expatriot], do gooder come back to save the country? Snubbing all of the locals along the way ( I hope not)? hmmmm.
---
---
Arrived: Hanoi. What an adventure. Got stopped by immigration for carrying too many cameras – three. Which led to an inspection of all my bags. They sent my luggage through x-ray (again) and discovered that I also had 2 cell phones. Never thought this would present a problem. Guess you are only allowed to bring one into the country but not sure where I would have gotten that information. Never mind the third phone I was carrying in my backpack – that's the one I use in the states.
Then after deciding that it was okay for me to have this equipment because I am a photographer, they decided that I was carrying altogether too much un-labled medication. Of most concern were the tons of pink pepto chewables and the fiber tablets I had in my bag. They asked what were they for? My reply, "well the pink ones are for when you get the runs and the other ones are for when you take too many of the pink ones."
After nearly 1 hour and conducting actual chemical analysis of this stuff they let me go on my way. My pre-arranged cab to the hotel had left by that time. Luckily I had one of those cell phones and was able to get him back to the airport!
---
---
Posted: 04 December 2007 . / Categories:

Thoughts
I just realized that I have not posted for more than 10 days, and I had promised that I would try to write something every 10 days. I have been working non-stop in order to prepare for this upcoming trip to SE Asia again. I leave on Thursday night.
The thrust of my trip is to go on behalf of the Vietnamese Nom Preservation Foundation of which I was recently asked to be VP. I will be training the Foundation's staff in the process of digitizing ancient books. In April I helped the Foundation sign a Memorandum of Understanding with the National Library of Vietnam to digitize their entire Nom collection. This trip will formally start the project. We will have with us a total of 4 board members (including our Chair) and several technical advisors. So the pressure is on. I will have about 10 days on the ground to make sure that all is well so that we can leave and know that the project will fly. This project will give the world a real glimpse into Vietnam's history.
When I was there in April I digitized 2 books which were nearly 300 years old. It's crazy. The Chair is hoping to be able to do a fund raiser while we are there. I find it really amazing how much the Foundation has accomplished on so little money. So if any of you feel so inclined in this holiday season, do send your tax deductible donation! (you should know that I am going as a volunteer, as are the others, and that our staff of 4 in Vietnam is paid about $250/month; so the money you send really does directly go into accomplishing the mission).
Anyway, I need to get back to packing and continued preparations! it's late.
---
---
Here are some images I came home with from San Francisco and a video clip from the Golden Gate Bridge.


---
---
Back at the airport. If you were paying attention you might be wondering how it is that I'm at the Long Beach Airport (located in Southern Cal)?? After the board meeting on Friday evening I flew to Long Beach Airport (LGB). I had to be in Pasadena on Saturday and Sunday for a martial arts seminar.
I had hoped to do a little bit of shooting but alas it was not to be. So here I wait for my flight home. Security was quite nice about hand checking my film. Yes I was carrying b/w film. Don't know if any of the shots of the Golden Gate Bridge on b/w are worth anything yet though.
Next project Thanks Giving and then preparations for Vietnam.
---
---
Tomorrow I head off to San Francisco for a board meeting of the Vietnamese Nom Preservation Foundation of which I am actually a board member. It's a great little 501(c)(3) not for profit doing some really incredible work helping preserve Vietnam's cultural heritage. If you follow the link you will see what we are up to.
I'm also hoping to visit the Lucas Studios' Presidio Campus while I'm there. A couple of my old classmates from college are currently employed there. I also hope to steal a few minutes for myself to shoot some images in the city.
---
---
Posted: 09 June 2007 . / Categories:

Thoughts
Welcome! I've finally done it, I have my own blog! In preparation for my upcoming trip to Vietnam and Laos I have decided to start a blog. To see my strategy for the information you will find on this blog please refer to the page in the left column called "About this blog". I hope to add interesting if not valuable content to this site about once every 10 days. Probably every day when I'm on the road. Hopefully I will be able to post photographs as I go along! If you would like to contact me use my regular email account in the contacts page.
---
---